I've received a fab award from my lovely blogging friend Paula (or Polly to some of us!).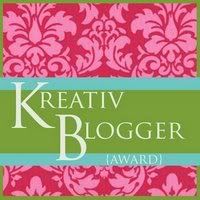 Now I have to pass it on to five friends! So I nominate:
1.
Jo
2.
Zoe
3.
Joey
4.
Anne
5.
Sue
I love the stuff all five of these ladies create so go check out their blogs now!