Wow! Its been such a long time since I posted! I came back on and found two cards I'd saved posts for before Christmas and never posted so I've just changed the posting time and put them up anyway!
Made a selection of cards last night, I've decided to start going for a more simple style now as it seems to suit me better (as much as I love the cards with tons of layers and embellishments I'm just not good at them!).
So here they are: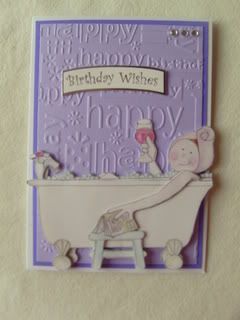 This one is my favourite, I'm really pleased with how my colouring turned out.